Recap of the Top Five Cryptos
In aggregate since yesterday, the "fab five" — Litecoin, Bitcoin Bitcoin Cash, Ethereum, and Ripple — were up 22.86%. Leading the way was XRP, which yielded holders a return of 22.86% from the day prior. In terms of the worst performer, that would be XRP, which reported a day-over-day return of 22.86%. In total, one coins were up from the day prior, which indicates the almost the entirety of the sector as a whole moved down.
Coindirect: a safe, simple, and affordable way to trade these cryptocurrencies.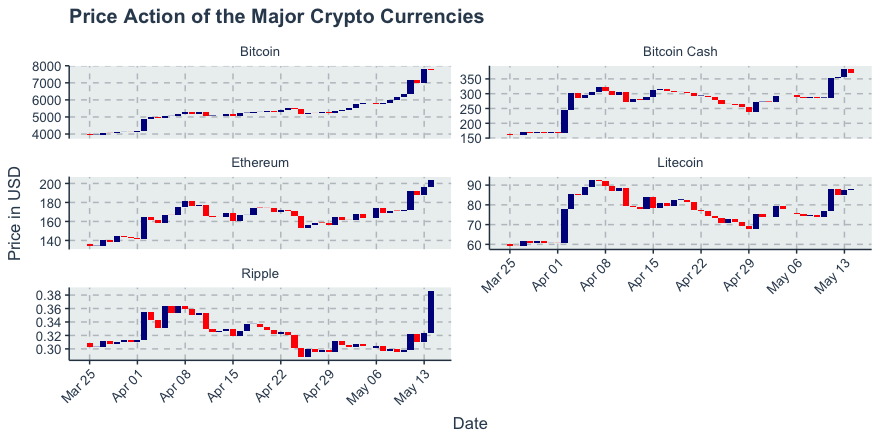 Key Technical Moves
It should be noted that the price behavior of XRP is especially curious, as its move yesterday was much larger than its normal daily trading range. Also of note for technical traders are the following developments in price action:
Insights From Transaction Data
Ethereum had more transactions recorded on its chain yesterday than any other coin; to be precise, it had about 34% more transactions recorded than Ripple, which was the runner up for the day in terms of transactions recorded. Ethereum's transaction fee was also greater than Ripple's, suggesting consumers are opting for Ethereum in spite of its higher fees.. Bitcoin was the coin with the largest transaction across all blockchains yesterday; the largest transaction on its chain was valued at $129,671,312 US dollars. Bitcoin has the largest market capitalization, which may shed insight into why it has been able to attract the largest transactions to its chain.